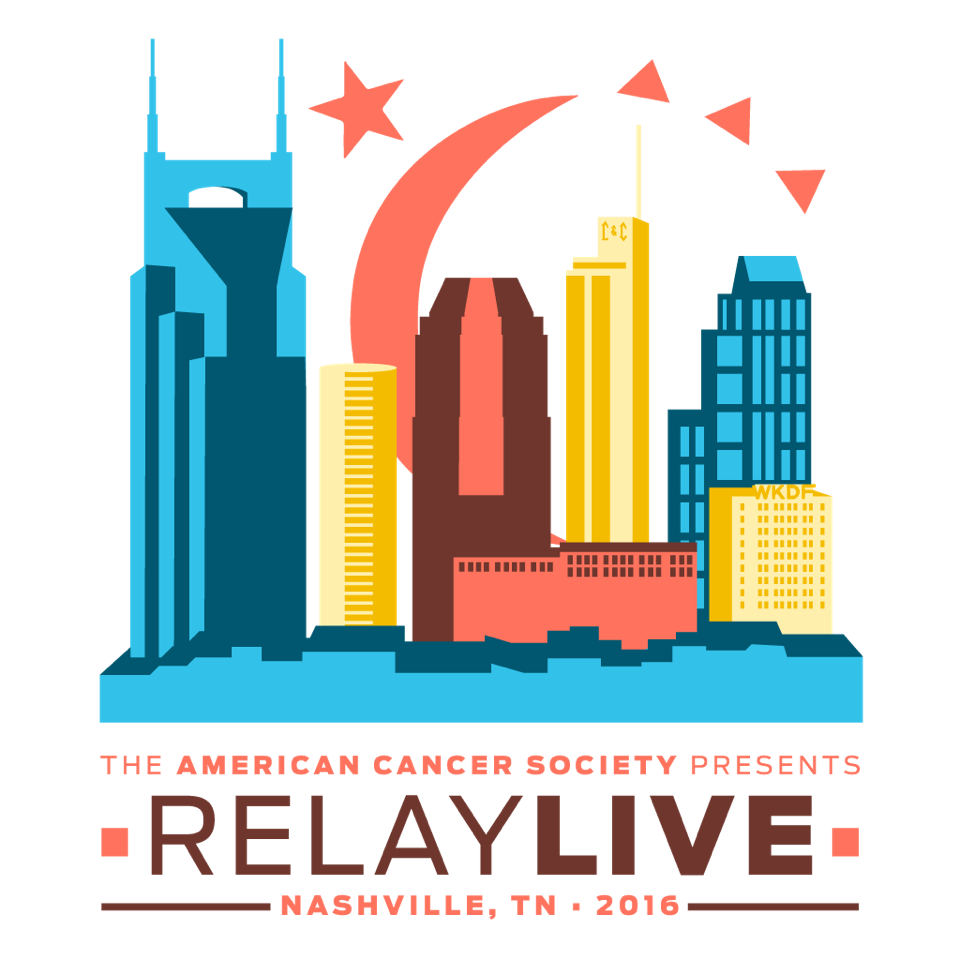 RelayLIVE, a free and reimagined version of Nashville's traditional American Cancer Society Relay For Life event, will make its debut on Saturday, April 23 from 11 a.m. to 9 p.m. at Cumberland Park, just south of Nissan Stadium, and Zeke will be performing an acoustic set at 2:15 pm! Visit relay.live for more details.
For the first time, music is the centerpiece of the festival. Along with Zeke, there will be other incredible performances by Stella//James, Alanna Royale, Nikki Williams, Jordan DePaul, Megan Davies, Shawn Byrne, Daphne Willis, Raquel Cole and more!
Teams will raise funds through food sales, games and other engaging activities at the park to support the programs and services of the American Cancer Society. The festivities will also include a POUND workout, line dancing and fun contests!
Cancer survivors are invited to come enjoy a catered dinner from Puckett's Grocery, free massages and a special sitting area to listen to the day's music. Sponsors include Bandit Lights, Service Management Systems, Bone McAllester Norton, and Alex Makes Things.
A "Light the Bridge" ceremony will take place one week earlier on April 15 from 7 to 9 p.m. at the John Seigenthaler Pedestrian Bridge. This emotional, inspiring event will light decorated luminaria bags in honor and memory of relatives and friends who have battled cancer, and will be accompanied by an acoustic performance from a local artist.
To form a team, sign up as a survivor, or donate in advance to RelayLIVE, visit relayforlife.org/nashvilletn or contact Casey Stein at casey.stein@cancer.org or 615-341-7320. For more information about cancer or services offered by the American Cancer Society, please call 1-800-227-2345 anytime, day or night.